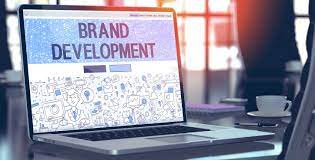 Brand Development
We identify the elements that personify your brand and use them to enhance your restaurant.
As a restaurant branding agency, we know that all great restaurant concepts possess unique points of differentiation, something that sets them apart from the rest of the competition. Branding, however, is much more than a logo, color scheme, and font, but the experience itself. Our restaurant marketing consultants help developing a restaurant brand that personify your brand and use them to make your restaurant a more complete experience.
As one of the leading food service consultants in the nation, we have a unique methodology to develop an exciting brand image that will capture your guests' attention. With years of experience as a restaurant branding agency, we understand that branding is more than having a unified voice and message. A strong, consistent, and unique product can make a significant impact on your bottom line.
Designing distinctive points of differentiation in your concept can assist in conjuring an emotional connection between your guest and your concept. This results in outstanding sales performance and steadfast brand loyalty, giving your customers a space and experience they can't wait to return to.
Our Process
Our restaurant marketing consultants will create brand touch points that inspire and incite enthusiasm. We will guide you in creating your unique image, as well as create systems that will keep your brand messaging consistent for all audiences. From there, our restaurant branding agency will describe the brand, the brand associations, concept positioning, value proposition, visual language, and the manner it should be presented.
From initial identification or concept planning to final rollout, Perennial Restaurant Group Consulting will not consider the job done until your guests say "WOW!" every time they walk through the door.
Contact our restaurant marketing consultants today to get started on your brand development today!