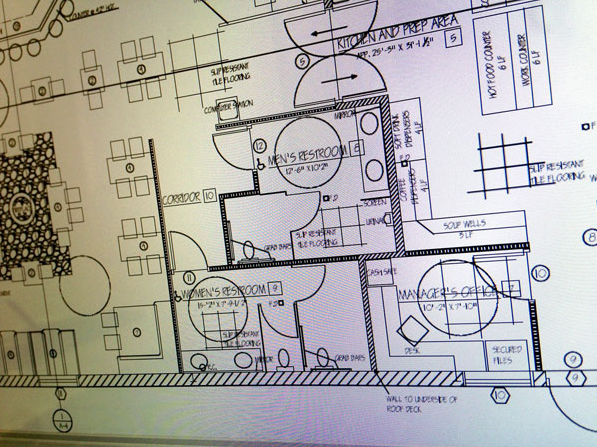 Custom Design Development
We optimize the layout and design of your restaurant for functionality and customer experience.
For millions of Americans, dining is more than eating out… it's entertainment, an experience and, if done well, a moment capable of leaving a lasting impression sure to drive multiple return visits.
Our restaurant design consultants understand that a competent restaurant must be firing on all cylinders, from the food to the staff, right down to the layout of the restaurant itself.
Memorable restaurant branding design requires an in-depth understanding of:
– how restaurants operate
– how employees will interact with the layout and design
– how to draw the guest into the experience.
Commercial kitchen design consultants must understand seamless, functional and fluid production for customers and staff alike.
At Perennial Restaurant Group Consulting, we believe the most successful restaurant designs effectively showcase the food preparation AND the servers, creating a unique environment that is warm, entertaining and comfortable. We are not big believers in following design trends or fads, but instead using design treatments and materials that are durable and lasting for years to come.
Branding Consulting
With over 30 years of restaurant branding design experience and our strategic alliance with interior design and architect partners, Perennial Restaurant Group Consulting Group has a proven track-record of creating customized restaurants and food service designs that invoke lasting impressions while optimizing functionality of staff.
Our design approach blends aesthetics with performance and appeal with process. By taking into account the importance of traffic flow, spatial planning, construction elements and equipment, our restaurant design & startup consultants deliver creative food service solutions with both guests and staff in mind.
Our experience as Executive Chefs physically serving several hundred meals on a Saturday night allows us the detailed understanding of the food production process and competent restaurant branding design. Meanwhile, our experience of working on dozens of restaurants, from local eateries to world recognized brands, helps us understand what the customer wants to see from the moment they enter to when they pay their check.
By combining these unique and equally important players, we can develop a kitchen restaurant design that will satisfy both groups, leading to a better experience for all.
Interested? Contact our restaurant service consultants today to learn how we can help your restaurant do more!