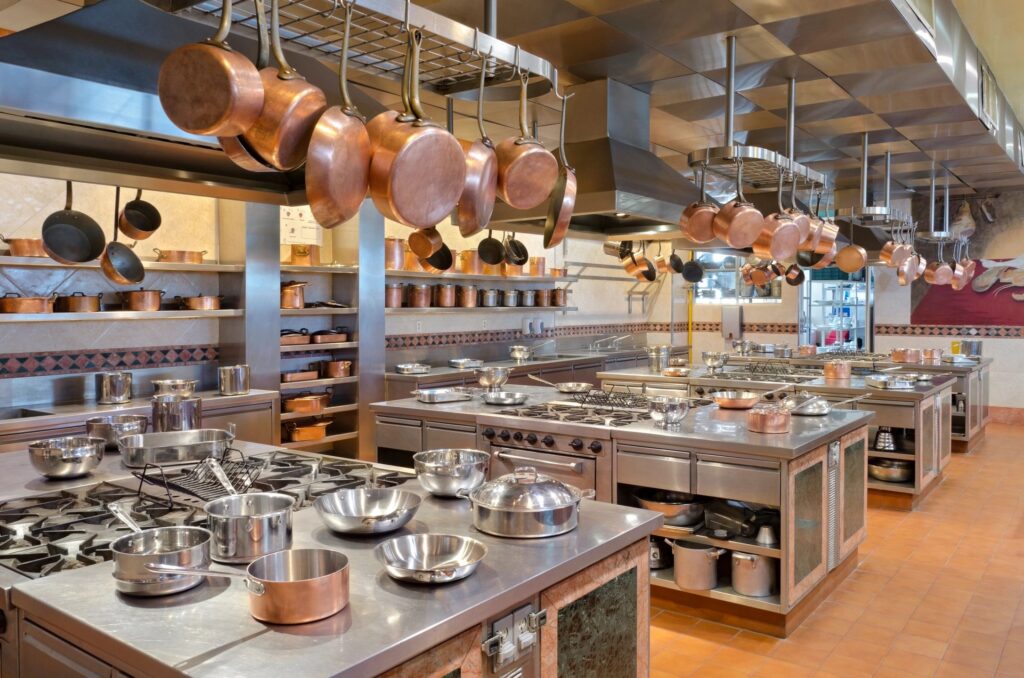 Kitchen & Bar Design Consulting
We help design your restaurant kitchen to optimize organization and maximize profits.
At Perennial Restaurant Consulting, food development and kitchen operations are our passion. Our restaurant design consultants and commercial kitchen design consultants can assist your organization achieve improved performance, healthy sustainable growth of your business, and maximum profits. As your restaurant kitchen design consultants, we will assist you with:
Kitchen design
Space planning
Equipment selection
Flow and function optimization
Some restaurant kitchen equipment suppliers may offer "free" design services, but don't have real-life experience working in high volume kitchens and consequently don't understand the importance of proper equipment placement. They also tend to over-design the kitchen to sell you more equipment than necessary. An equipment manufacturer or dealer is not a commercial kitchen design consultant. Proper kitchen design is crucial to the success of your restaurant, whether it's an intimate bistro setting, a busy family-style restaurant, or a large banquet facility.
Commercial kitchen design consultant
Perennial Restaurant Consulting will work with your architect and general contractor to offer a customized kitchen design solution and ensure your restaurant kitchen will work well with your concept, menu, equipment, and space.
As one of the leading restaurant consulting companies in the United States, Perennial Restaurant Consulting has successfully created, designed, opened and operated restaurant concepts across the country. With a skilled, dedicated team of professionals, decades of experience in the restaurant industry, and over a hundred successful food and beverage operations under our belt, we bring a wealth of knowledge and experience to your project that is unsurpassed.
You can spend a lot of time and money attempting to design a restaurant kitchen that will perform as you need it to, and wind up over budget with a bigger kitchen than needed and facing a delayed opening due to unforeseen problems and cost overruns. Take advantage of our years of experience in developing and opening successful restaurant operations and make the cost-effective decision to hire us as your professional restaurant kitchen consultant.
Contact us today and let us take your business to the next level!